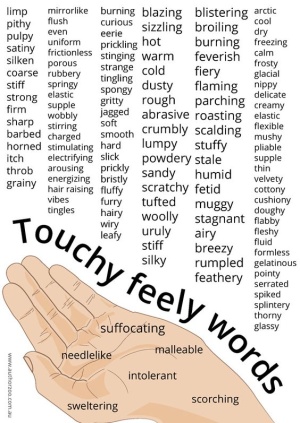 Hey guys!
I found this picture by Author Zoo that contains a bunch of words that are used for describing "touchy feely" stuff. I honestly can't think of a better way to phrase it than that.

I think there's a lot of things and feelings that we'd like to describe while writing, but we just can't find the words, so this can be a great help. At least I need this because my writing gets super stiff otherwise, since I'm not that great at describing stuff.

Also; Author Zoo is a great site filled with writing tips and I highly suggest you check it out!