Board meeting from hell (long post)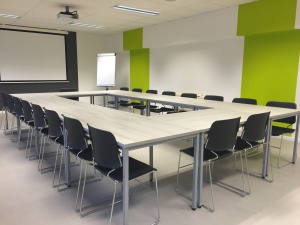 Hey guys!
Thought I'd tell you what I've been up to these past couple of days. In a post from fall last year I wrote about our Homeowners Association board that was just turned upside down. I don't think anybody really knows what the heck happened yet because it's such a bizarre thing but basically what happened was; we had a great HOA board with trusted members that stepped up to the plate when our previous HOA board almost put the entire neighborhood through bankrypcy. Then it took about 10 years to correct the mistakes made and we're finally on good economic ground again. SO THEN some new people move in and says "hmm, this is boring, nothing ever happens here and we're bored and we should change this", but they don't know the neighborhoods past and how we're happy to be where we are right now. So this group of new people team up with a couple of older neighbors and overthrows our then ruling HOA board. This was a complete shock to everybody because they had been very secretive and it was just a crazy thing that nobody expected.
These new members took over and had no idea what they were doing and started to fuck up our economy again by buying new windows and shit to everybody, dig internet fiber and paid for an entire year to all of us (which is great for us but the HOA can't afford it), and then they tried to sell stuff that we all used, threatening people, spreading a shitload of rumors about people, accusing the previous members of stealing etc. (which we have papers to prove that they didn't), take out much more money for their services than they should, hiring new companies that they knew because "it would be cheaper" (and also because they probably got a cut as well, is all of ours speculation), giving out "special perks" if you're on their side etc. You get the picture, it's basically the HOA from hell.

So two days ago was the annual meeting where every member of the neighborhood is invited, and we were about 40 people instead of the usual 7-ish people that came when the previous board was ruling. We're in a small venue (the picture above is from Pexels.com, and does not represent our venue), it's packed with tables, chairs, people, and me and Sebastian stood as far back as we could get. In the front is a table with two sent out from the company owning the HOA because they're supposed to represent and answer questions that the rest of the board can't, and then our board chairman stood next to this table. Everybody hates him. The venue is quiet and we're waiting for him to declare the meeting opened, which he does, and then he goes "well I've heard that a lot of people have called in to get this meeting canceled and have been spreading rumors (just like this fucking guy) and therefor I leave my post immediately." Then from the back where we stood we heard "yeah, and we do too, so you finally get what you want!" from two other ladies that are also involved in this bullshit. And all of these three people just run out the door. Like, the chairman was on the other side of the room and he must have taken like two large steps because he was outside before anybody could realize what had just happened. So some people started to run after them but they had already gotten away.
At this point the venue is quiet for a couple of minutes, the silence is only broken by gasps and "omg"s. Then everybody just starts to shout at the same time and it goes crazy. Everybody screams at each other, one of the representatives (who came there with an attitute, she was pissed from the start) starts to bang with her small hammer like we're in a court room. At this point everybody is running around like WHAT IS HAPPENING?! And I'll tell you what happened; three people chose to (which they are legally allowed, morally however, is another thing), run away from a shitstorm problem that they created then refused to answer any questions, solve any problems or face consequences for their actions. I understand, I wouldn't wanna stick around either if I knew that literally everybody in a big room was gonna yell at me, fuck that. But this is not the adult way to handle things and we ended up with a meeting where we couldn't solve anything because nobody could answer the questions that these three people had the answers to.
People were loud, people were arguing, people were screaming stuff like "you need to shut the fuck up and go home because both you and your wife can't answer questions", to where this person answered with "this isn't fucking Russia, we can both ask questions, shut the fuck up".
It started to get silent and we could move on with the days agenda, or so we thought, when this lady got up because she had something to say and I shit you not, if everybody had been asleep throughout the meeting so far, she really woke us up. Holy shit.
"I JUST WANNA ASK WHO IS IN CHARGE OF THE SNOW PLOWING ON THE WALKING PATHS IN THIS NEIGHBORHOOD BECAUSE WHEN I WENT TO WORK TODAY I ALMOST FUCKING TRIPPED AND BROKE MY FUCKING LEG WHO THE FUCK SHOULD I TALKED TO ABOUT THIS, THIS NEEDS TO STOP BECAUSE SOMEONE ISN'T DOING THEIR JOB AND WHEN IT ACTUALLY GETS DONE IT'S SHIT AND WE HAVE SO MUCH SNOW IN OUR OWN GARDENS THAT WE CAN BARELY OPEN OUR FUCKING GATES WHAT THE FUCK IS UP WITH THIS SHIT FUCKING FIX IT."
And then someone, calmly, goes "well, when do you leave for work?"
"I LEAVE AT SIX AM BECAUSE I NEED TO BE AT WORK AT SEVEN AM."
"Well that sucks for you because they don't start with the snow until seven because they don't wanna wake people up so how about you watch your fucking step?"

Guys, this is no joke, I heard the word fuck more times that night than I've heard it thoughout all my life combined.

So after about two hours the meeting was coming to an end and everybody was tired, no justice were served and the people who had been publicly accused of horrible things that wasn't true, didn't get any help to get this resolved and I feel really, truly sorry for them because these are people that I've grown up with and they now feel forced to move from a place they've called home for a long time because some people spread false rumors and even hired a lawyer to sue them because of this. It's aweful and I hope that these garbage people who started this whole thing gets faced with some kind of charges or backlash because you shouldn't be able to start something like this and then "well, this was scary, I better literally run away from this".
Right before this meeting ended, however, this small, young guy walked up and got everybody's attention. "Hey I would just like to say that me and my girlfriend moved in a week ago with our daughter and our dog and I just wanted to introduce myself". If this was my first view of the neighborhood I would put the house up for sale when I got home.