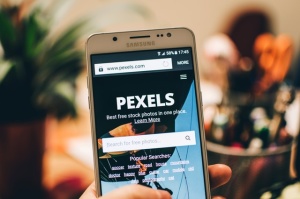 Hey guys!
If you've been here before, you might have noticed som of the new changes I've made to the site. Like I've said before, this pages works both as a blog, and a "I want to be a writer, and here I'm sharing the things I learn while achieving my dreams"-page. So, I've now added a page dedicated to my own reviews of off books and movies etc. I want to point out that these opinions are my own and doesn't reflect more than that.
I've added a star-system so you know how I rate it, as well as a poll where you can vote on what you think. I might add something more later but I think this is good for now.
Other news then? I want to create a "writing tips"-page, but that's going to take time since I have to find every note I have, as well as look through my older posts. It's not something I'm rushing right now, but it might show up some time in February.

Like it now says on the about the site page, if you're interested in your own page here at Hemsida24 (I'm not sure if you can sign up if you're outside of Sweden), you can register via this link to get one month free if you order a month-to-month membership, and three months free if you sign up for an annual membership. I personally love this site, it's so easy to create the site just the way I want it and there's so many possibilities. I've been with other hosts before but none has given me the freedom and options that Hemsida24 has provided.

I lastly want to say thank you to Pexels.com for letting me borrow their pictures for free, almost all of the pictures on this site are provided by them and you are able to download pictures for free, for any use, without giving them credit or contacting them about it. Great, easy, and it's an amazing way to touch up your site.